Facts About the Saint Charles East Saints
School Name: Saint Charles East High School

School Location: Saint Charles, Illinois

Founded: 1975

School Website: http://east.d303.org

Enrollment: 2490

Team Nickname: Fighting Saints

School Colors: Orange and Black

Conference Affiliation: Upstate Eight Conference River Division

Head Basketball Coach: Patrick Woods (sixth year at Saint Charles East)

201-2016 Season: 18-13, 8-4 Conference Runner-Up; IHSA Sectional Finalist

State Series History: IHSA Sectional Champions 1984, 1995, 2001

Notable Alumni: Randy Wright, former Green Bay Packers Quarterback; Rick Wohlhuter, 1972 Olympic Bronze Medalist - 800 Meters; Wayne Randazzo, broadcaster for the New York Mets and the Big Ten Network.

Player to Watch in 2016-2017: 6-4 Justin Hardy is a junior forward and is in third year on the varsity team.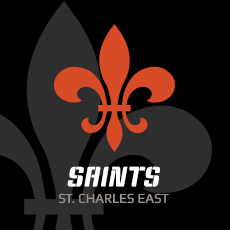 SAINTS BRINGING HOME THE HARDWARE ON THE HARDWOOD

Their always seems to be some kind of new basketball trophy going into the trophy case at Saint Charles East High School. In 2015 he Saints won the Upstate Eight Conference Championship. This past year STCE won the IHSA Regional title and advanced to the Sectional Championship, before falling to eventual fourth place finishers Rockford Auburn. Those awards keep piling up because the Saints have averaged 19 wins a season over the four years. The future looks bright again as Coach Pat Woods will build around a two-year returning lettermen in 6-4 junior Justin Hardy. Having this big man around the basket for the next two years should also give the Saints ample opportunity at additional hardware. Hardy shot 67% from the floor last year, making 24 baskets in 36 attempts in the four games he played in at last year's Hinsdale Central Holiday Classic.

Fast Facts: Saint Charles High School was originally located in downtown Saint Charles and the school relocated to its present location in 1977 as additional community growth moved away from the Fox River. The school added East to its name when increasing population forced the opening of a second high school (Saint Charles North) in 2000. The present day East campus includes the Norris Cultural Arts Center, which includes a state-of-the-art 1,000-seat performing theater. Among the notables to perform there include Izthak Perlman, Phyllis Diller, Harry Belafonte and Al Jarreau.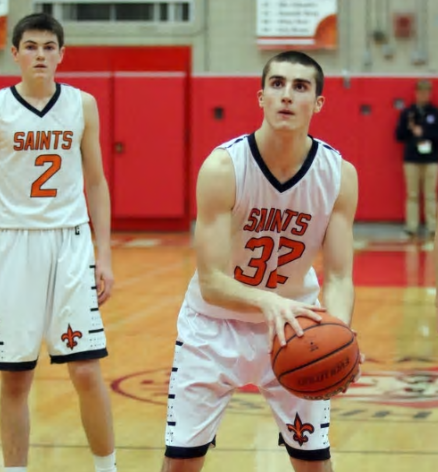 Justin Hardy's Saints are 74-41 over the past four seasons