Facts About the Rockford Auburn Knights
School Name: Auburn High School

School Location: Rockford, Illinois

Founded: 1960

School Website: http://www3.rps205.com/Schools/HS/Auburn/Pages/default.aspx

Enrollment: 1808

Team Nickname: Knights

School Colors: Red and Black

Conference Affiliation: Northern Illinois Conference Ten

Head Basketball Coach: Bryan Ott (eighteenth season at Auburn)

2015-2016 Season: 25-8, 13-3 Conference Runner-Up; IHSA Sectional Champion; Fourth in State

State Series History: Third in State 2012; Fourth in State 2016; Sectional Finalist 2011, 2012, 2014, 2015, 2016

Notable Alumni: Fred VanVleet is a guard for the Toronto Raptors; Michelle Williams was a member of the band Destiny's child; Rick Venturi was the former NFL head coach of the Indianapolis Colts and New Orleans Saints; Bob Nardelli was former chairman and Chief Executive Officer of Chrysler and Home Depot.

Players to Watch in 2016-2017: Terry Ford (6.3 ppg); Yahmir Muhammad (4.4 ppg); Justin Robinson (4.0 ppg); Austin Sturlin (2.3 ppg) and Tanoah Tatum a 6-3 transfer from Rockford Guilford.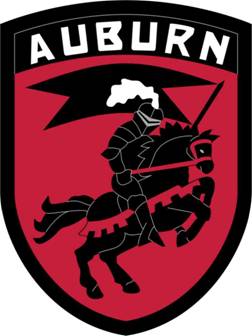 ANOTHER BANNER YEAR FOR AUBURN IN THE BOOKS

Rockford Auburn finished in fourth place at last year's IHSA Class 4A State Basketball Tournament, their best post-season showing since a third place effort in 2012. The Knights have been a sectional finalist in five of the past six seasons. During that stretch Auburn has compiled a 157-36 win-loss record. The Hinsdale Central Holiday Classic's leading scorer from last year, Trayvon Tyler has graduated, but four juniors who saw valuable time on the varsity last season as sophomores return in 5-11 Terry Ford, 5-11 Yahmir Muhammad,
5-10 Justin Robinson and 5-11 Austin Sturlin. Tanoah Tatum, a 6-3 senior transfer from Rockford Guilford should add rebounding help underneath. Despite Auburn's patented frantic pressure style, the Knights can be an exceptional free throw shooting team. Muhammad and Robinson both shot over 75% from the charity stripe last year.

Fast Facts: A public high school in the city of Rockford, Auburn High School serves students living on the west side of the city. The school houses potions of the Renaissance Academy, the Creative and Performing Arts Program and the only Junior Reserve Officer's Training Program remaining in Rockford.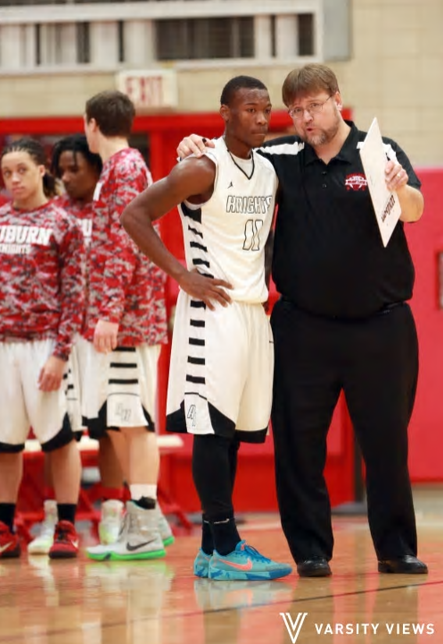 Auburn coach Bryan Ott is 303-198 in 17 years as the Knights' head coach