Facts About the Hinsdale Central Red Devils
School Name: Hinsdale Central High School

School Location: Hinsdale, Illinois

Founded: 1879

School Website: http://central.hinsdale86.org

Enrollment: 2806

Team Nickname: Red Devils

School Colors: Red and White

Conference Affiliation: West Suburban Conference Silver Division

Head Basketball Coach: Nick Latorre (sixth year as head coach at Hinsdale Central)

2015-2016 Season: 17-11, Conference Runner-Up

State Series History: Hinsdale qualified for the state finals in basketball three straight years from 1908-1910, winning the title in 1909. The qualified for the finals four other times: 1961, 1972, 1996 and 1997.

Notable Alumni: Bob Dudley is the Chief Executive Officer of British Petroleum; Kirk Dillard is a two-time candidate for Illinois Governor and former Illinois State Senator; John Kinsella, Olympic Gold Medalist in Swimming; Marty Riessen, five-time member of the United States Davis Cup Team in tennis; Bill Veeck, Major League Baseball owner and executive -- elected to Baseball Hall of Fame.

Player to Watch in 2016-2017: Chris Eck averaged 10 points per game as the lone underclass starter on the Red Devils team last year. Four other guards, Tomas Misiunas, Trevor Hamilton, Jack Hoiberg and Michael Yaeger should also provide depth in the backcourt.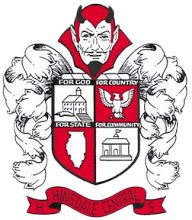 THE WINNING WAYS CONTINUE AT HINSDALE CENTRAL

it won't take long for Hinsdale Central head coach Nick Latorre to win his 100th game at the school. Over the past five seasons the Red Devil coach has guided his team to 99 victories and only 41 defeats. Prior to his arrival, the school hadn't won a conference title in over ten years, and Latorre promptly delivered with back to back championships in 2013 and 2014. In 2015 the Red Devils played in their first sectional since 1997. The school is used to winning by evidence of around 100 state championship banners that hangs from their gymnasium. Last year the Red Devils were conference runners-up and won the fifth place trophy at the inaugural Hinsdale central Holiday Classic. Chris Eck returns at guard for Hinsdale and backcourt mates Tomas Misiunas and junior Trevor Hamilton gained valuable experience on the varsity last year. Senior Jack Hoiberg, the son of Chicago Bulls head coach Fred Hoiberg, is also expected to be a part of that backcourt mix.

Fast Facts: The school was derived from the school's original name: Hinsdale Township High School. The Central moniker was added when the district split into two high schools in 1965. Hinsdale has collected the second most amount state titles of all schools in Illinois. During the 2014-2015 school year, the Red Devils won IHSA state championships in boys golf, girls golf, boys cross country, girls tennis, boys soccer, boys swimming and forensics.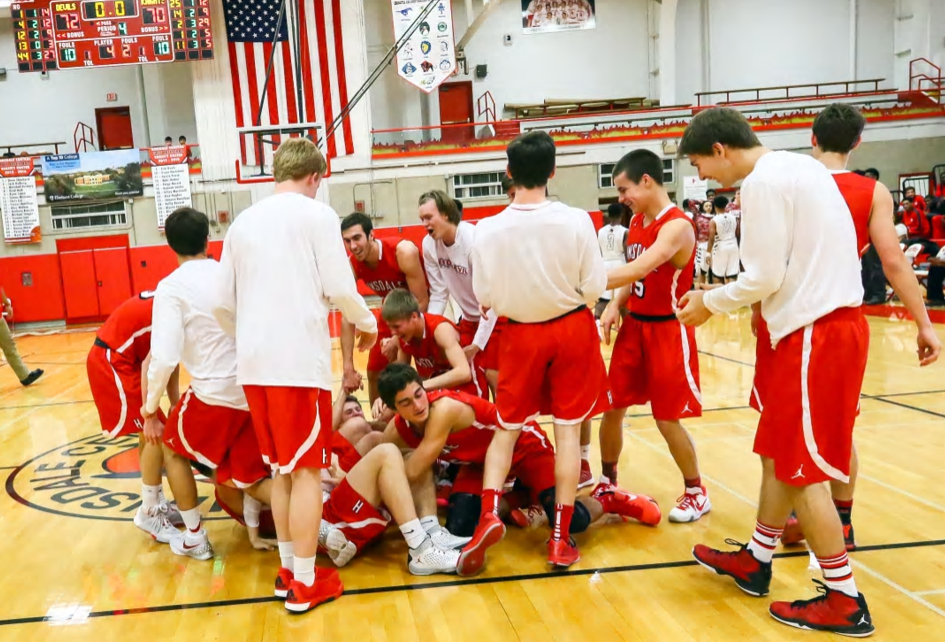 The Red Devils celebrate after their fifth place buzzer beater victory in last year's HCHC