Facts About the Richards Bulldogs
School Name: Harold L. Richards High School

School Location: Oak Lawn, Illinois

Founded: 1965

School Website: http://chsd218.richards.schoolfusion.us

Enrollment: 1617

Team Nickname: Bulldogs

School Colors: Black, Gold and White

Conference Affiliation: South Suburban Red

Head Basketball Coach: Chris Passafiume (first season as head coach at Richards)

2015-2016 Season: 14-14, 9-4 South Suburban Blue Conference Champions

State Series History: 2008 IHSA State Champions; 1998 Sectional Champions

Notable Alumni: Eleven-time NBA All-Star Dwayne Wade

Players to Watch in 2016-2017: 6-5 forward Jaylan Catledge (23 ppg); 5-11 guard Juwan Reed (10 ppg) and 6-1 forward Jeremiah Melton (7 ppg) return forty points of offense from last year's South Suburban Blue Conference championship team.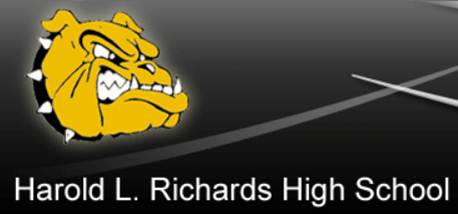 NEW COACH, RETURNING PLAYERS GEAR UP FOR BULLDOGS

Chris Passafiume has been elevated to varsity coach after being the sophomore coach for the Bulldogs last year and he will inherit a team that will not be lacking experience. Three starters return forty points of offense to a team that won te South Suburban Blue Conference Championship last year, the Bulldogs tenth league championship in the last 11 seasons. The player that everyone will want to see this year is 6-5 forward Jaylan Catledge, who wears number 23 on his uniform and that number matches his points per game average from his junior season. Catledge was elevated to the varsity in 2014-15 and was named Player of the Year for the Report/Regional News, the first sophomore to ever be recognized for that honor. Also back from last year are 5-11 guard Juwaun Reed and 6-1 forward Jeremiah Melton.

Fast Facts: The school was named after Harold L. Richards, who was Superintendent of School District 218 for 33 years, and a veteran who participated in three wars. Mr. Richards was an Army Private in World War I and joined the Army Air Corps as a Second Lieutenant during World War II and was discharged as a Major. After the war, he joined the Air Corps Reserve and was elevated to Lieutenant Colonel. He later was recalled to active duty during the Korean War.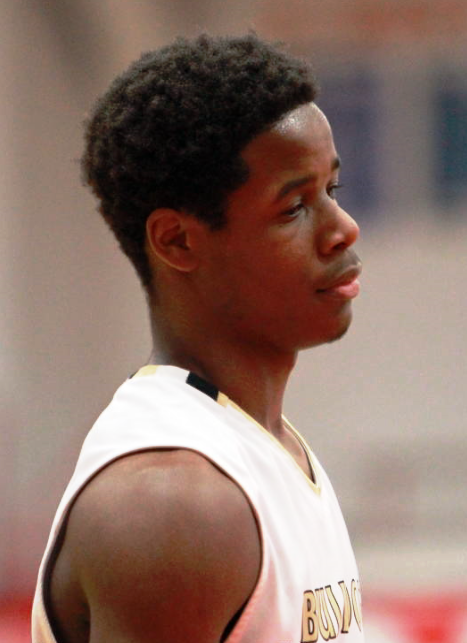 Jaylan Catledge was an All-Tournament Team selection
at last year's Hinsdale Central Holiday Classic