Facts About the Crete-Monee Warriors
School Name: Crete-Monee High School

School Location: Crete, Illinois

Founded: 1948

School Website: www.cm201u.org

Enrollment: 1635

Team Nickname: Warriors

School Colors: Blue and Gold

Conference Affiliation: Southland Athletic Conference

Head Basketball Coach: Tom Cappel (sixth year at Crete-Monee; 28 years overall as head coach)

2015-2016 Season: 20-9, Southland Athletic Conference Champions, IHSA Regional Champions

State Series History: The Warriors won four consecutive IHSA Regional championships from 2008-2011 and won another regional this past year. The school's only sectional basketball title came in 2011.

Notable Alumni: Tywan Mitchell, Wide Receiver for the Arizona Cardinals; La'Quon Treadwell, Wide Receiver for the Minnesota Vikings.

Player to Watch in 2016-2017: Dwayne Rose is the nephew of former Chicago Bulls guard Derrick Rose and was an All-Conference selection last year, averaging 15 points, five rebounds and four assists per game.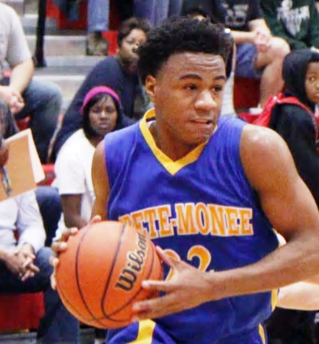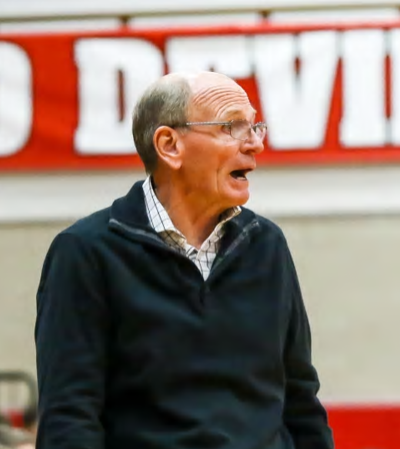 Guard Dwayne Rose and Coach Tom Cappel will be in their third year together for the Warriors
WARRIORS HAVE FOUND A NEW HOLIDAY HOME

Last year during the Christmas holidays, the Crete-Monee basketball team found itself in unfamiliar territory. The Wildcats at participated at the Rich South Big Dipper Tournament for every year since 1974. The program looked for a new challenge and found it as a charter member of the Hinsdale Central Holiday Classic. Crete-Monee made the best of their new situation, and captured the Consolation Championship, defeating Lincoln Park 50-43 in the title game. Two familiar faces from that team return from last year in IBCA Hall of Fame coach Tom Cappel, who is quickly approaching the 600 win plateau and senior guard Dwayne Rose, who has verbally committed to play at the University of Toldeo. Cappel has coached for 28 years, with the last six at Crete-Monee compiling a 594-185 win-loss record. Rose has been a starter for the Warriors since his sophomore year. Rose averaged 15 points per game an earned All-Conference recognition in the Southland Athletic Conference. The 6-3 senior guard should have plenty of help from his supporting cast, as the Warriors sophomore team lost only one game last year.


Fast Facts: The school dates back to 1932. In 1948 the school districts of Crete and Monee merged to form the current school serving both communities.